Ellen Ochoa, Astronaut, Class of 1975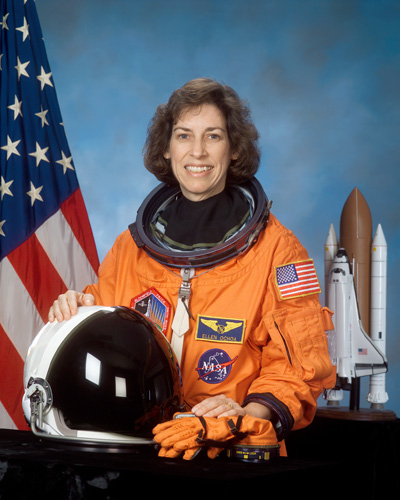 After graduating from Grossmont High School, Ellen Ochoa received her bachelor of science degree in physics from San Diego State University in 1980, going on to earn her master of science degree and doctorate in electrical engineering from Stanford.
A leader in optical research and development, Dr. Ochoa became an astronaut in 1991. Dr. Ochoa has logged over 40 days in space, on missions STS-56 (1993), STS-66 (1994), STS-96 (1999), and STS-110 (2002).
From December 31, 2012 through 2018, Dr. Ochoa served as Director, Johnson Space Center after a 30 year career with NASA, while her educational and professional leadership continues to be an inspiration for all Grossmont students.
To learn more, about Ellen Ochoa visit her website at EllenOchoa.Space.