1980's Hall of Honor
Darcy Arreola Lange - Class of 1986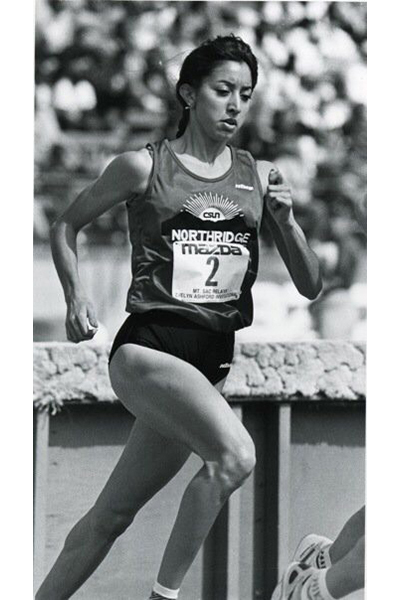 Darcy Arreola Lange had a prestigious career at Grossmont High School: she was a two time CIF San Diego Champion in Cross Country, CIF Champion in the 800m, and two time CIF Champion in the 1600m. In 1986 she won the California High School State Championships in the 1600m in a time of 4:42.77, which stood as the CIF San Diego Section High School record for 25 years.
While a student athlete at Cal State Northridge, Darcy won the 1988 NCAA Division II National Championships in the 1500m and 3000m and then in 1989 again won the 3000m. She also won the NCAA Div. II Cross Country National Championships in 1989. Darcy was the first NCAA Division I All-American at CSUN, winning the 1991 NCAA Div. I National Championships in the 1500m, finishing her distinguished college career with 12 NCAA All-American Honors. Not surprisingly, in 1998, Darcy was inducted into the CSUN Matador Hall of Fame.
In 2005, Darcy, a four-time NCAA Champion from Cal State Northridge, was nominated to the NCAA 25th Anniversary Team for both track and cross country, which was celebrated throughout the 2005-06 championship season. The goal of the celebration was to educate and increase awareness about women's intercollegiate athletics.
As a freshman at CSUN, Darcy shared, I want to run forever." She continued her career after CSUN and made the 1991 World Championships, 1991 World University Games, USA vs. GB team, and competed in many ARRS & USA Track and Field competitions. As a Masters athlete, she continues to train and run. Her career as Outreach Coordinator for Fleet Feet has also led her to be able to influence youth and high school athletes in hopes of inspiring them to work hard towards their goals.
Paul Wright - Class of 1987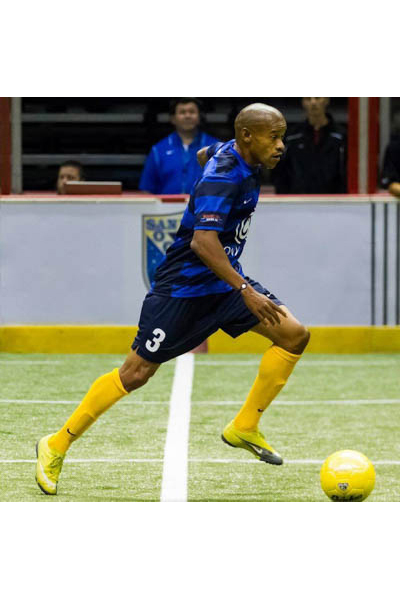 During Paul Wright's junior and senior soccer seasons at GHS, he led the Grossmont District League in scoring. When Paul graduated in 1986, he held the school's single season scoring record with 39 goals. These achievements sent him directly to the world of professional soccer, which led him from San Diego and back again over the next twenty-seven years.
During this time, Paul scored 435 goals and had 421 assists in his 603 game professional soccer career. This includes the 11 goals he scored while playing in the MLS for Sporting Kansas City (then Kansas City Wizards).
Although Paul had a successful MLS career, it was the San Diego Sockers team that Wright called family. Wright signed with the Sockers four separate times, and many of his goals were scored while proudly wearing the team crest.
On April 5, 2019, Paul's #3 jersey was retired by the San Diego Sockers with a banner raised into San Diego Sports Arena rafters. "I am overwhelmed," said Paul. "There are so few players who have had their jersey retired in the history of the franchise….The Sockers is a family. I grew up and signed when I was 17 years old; all the legends who are in the banners — those were my mentors," said Wright. "Signing and re-signing with the Sockers was always like coming home."
Reflecting on his career, Paul shares with youth aspiring to be professional athletes, " You have to believe in yourself. You have to feel you belong." Obviously, Paul Wright belonged.