Welcome Back, Foothillers!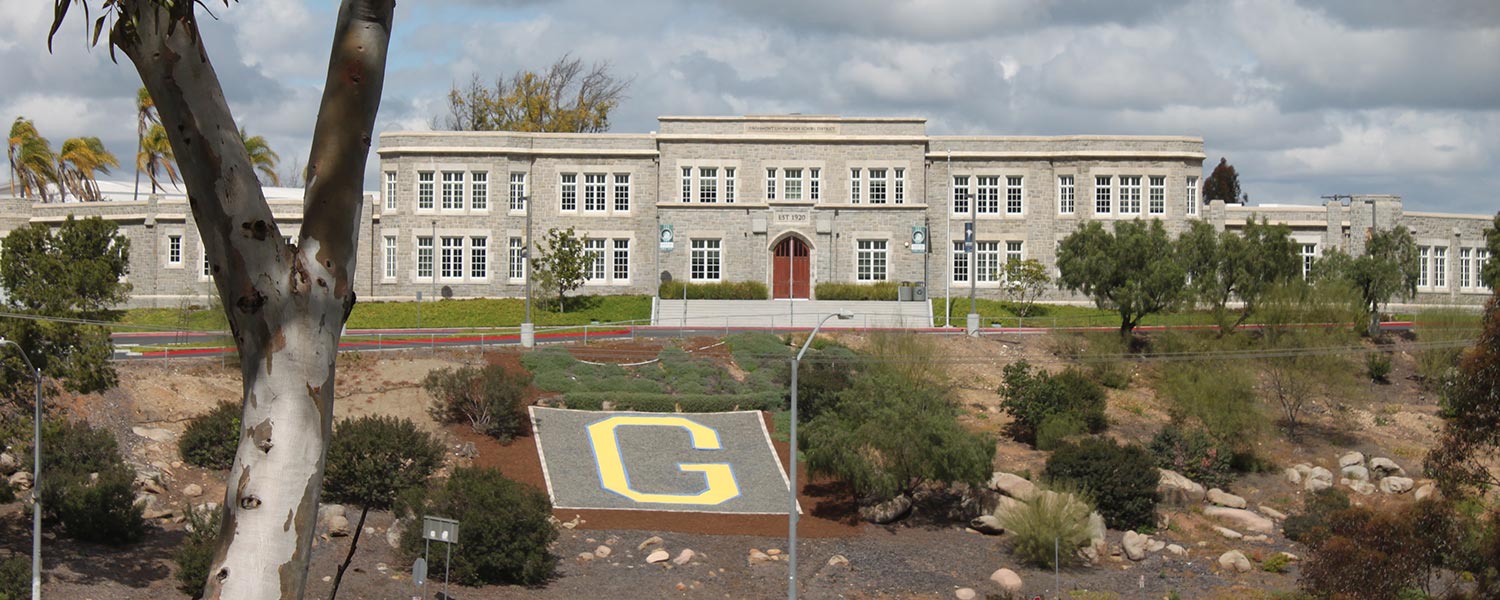 Welcome to the "official" web site of the Grossmont Alumni Association. While there are many other alumni sites available to you, we hope you will think of us as your first and best source of current and updated information about Grossmont and its alumni.
Here you can find out about School activities geared to Alumni, or your class activities or reunions.
You may email me below to add information to this page or the "Hillers in the News" page. Also, if you'd like to receive monthly updates on GHS news, please email This email address is being protected from spambots. You need JavaScript enabled to view it. and ask to be added to our Museum and Alumni email list.
We have a Grossmont Facebook Page for you to interact with your Foothiller Friends. If you participated in any clubs or activities, join or help create a group page for Sports, Red Robe Choir, Drama or Speech teams, the Grossmont Blue and Gold Band or the Royal Blue Regiment Band, along with Hand Corps, Caperettes, and Cheerleaders. Relive your memories on Facebook.
We think you'll like what you see!
It's always great to be...."older", and still a Foothiller!
Get Class Updates
Stay in touch with your fellow Foothiller Alumni. Simply share the information below, and we will let you know of relevant information about your classmates and events such as reunions. It's as easy as 1, 2, 3! Email Paul your name, (including maiden name when appropriate), your email address and the year you graduated.