1960's Hall of Honor
Michael Madigan - Class of 1961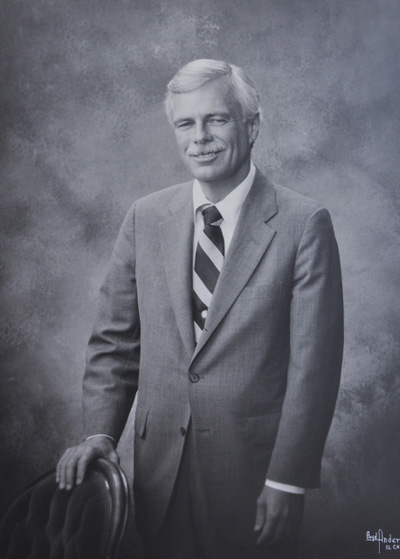 Michael Madigan returned to the public sector in 1999 after spending 21 years with Pardee Construction Company, retiring as the Senior Vice President in charge of Pardee Development Coordination for planned communities including Sabre Springs, Mira Mesa, and Ocean View Hills. In 1999, he was asked by San Diego Mayor Susan Golding to lead the massive 26-block redevelopment project in the East Village of San Diego City, which included the new home for the San Diego Padres, PETCO Park, and the revitalization of the surrounding residential and commercial area.
Prior to this, for five years, Mike served as Chief of Policy to Mayor Pete Wilson, with direct responsibility to the Mayor for the City's Growth Management Plan and the redevelopment of downtown San Diego. He also served as the first Staff Director of the Metropolitan Transit Development Board, builder of San Diego's light rail system. In addition, for 20 years Mike served as Director of the San Diego County Water Authority, having been appointed to the Board by 5 successive mayors of San Diego and also served for 10 years as a Director of the Metropolitan Water District of Southern California.
Mike has demonstrated a commitment and dedication to the San Diego community through his leadership of many non-profit organizations including the Rady Children's Hospital, the San Diego Library Commission, and the Vietnam Veterans of San Diego Vision Committee, overseeing expansion of a facility to provide treatment to homeless veterans suffering from PTSD, alcohol and/or drug addictions.
Steve Starr - Class of 1962/Honor Graduate, 1983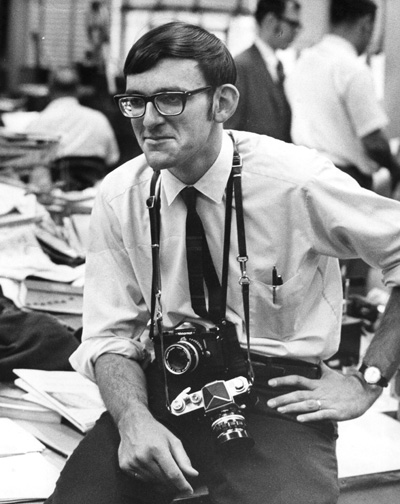 Associated Press Photographer Steve Starr received a Pulitizer Prize for Spot News Photography for his photograph of Afro-American Society (AAS) protesters leaving Willard Straight Hall at Cornell University in 1969. They were protesting Cornell's perceived racism and occupied Straight Hall on Parents Day weekend, fighting with other students. After two days, following negotiations with Cornell officials, the AAS students emerged from Straight Hall carrying rifles and wearing bandoleers of ammunition. Their image appeared in newspapers across the country and on the cover of Newsweek magazine under the headline, "Universities under the Gun."
After attending Antioch College in Ohio and Bethel College in Minnesota, Steve attended San Jose State, graduating in 1967 with a degree in journalism. In 1983, he was honored at Grossmont's graduation, where his speech explored the topic of the unpredictability and inevitability of the future.
Steve had a 40-year career as a San Jose Mercury staff photographer and Associated Press staff photographer and contributor to Newsweek. Throughout his career he strove to faithfully report the news of our time in photographs.
Bill Woolman - Class of 1962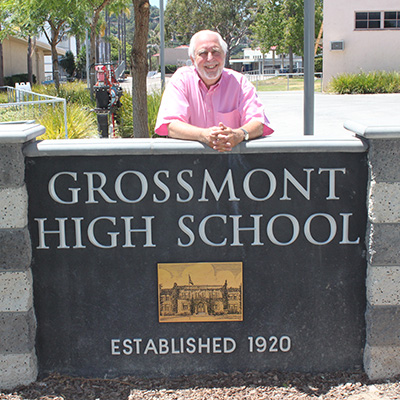 Soon after the 2008 opening of the GHS Museum, Bill Woolman visited the Museum. From that moment, Bill has worked to improve Grossmont High School. When his class celebrated their 50th Anniversary in 2012, he encouraged them to donate their reunion proceeds to the Museum to purchase a laptop. Then, Bill personally purchased a printer, paper, and toner as well, the kind of generosity that typifies him.
Bill's donations are numerous. He became one of the first Foothiller Founders, purchasing two tiles to support our GHS Endowment Fund. His yearly donations have allowed us to have the GHS Alumni website, which has become an invaluable resource for us to communicate with alumni. Some of Bill's other donations have enabled us to restore the transplanted historic ivy and the 1960 roses, to fund a bronze plaque dedicating the Discus Field to Marlin Baer, to create the Spirit Displays in the New Gym, and to restore the Big G on the Hill. In 2012, Bill donated the funds to create a monument in front of the Humanities Building celebrating Grossmont, proclaiming "Foothillers Forever", with plans for another monument at the front of the campus.
Bill Woolman has endeared himself to students, staff, community, and alumni by his desire to "make a difference" at Grossmont High School. He has enriched the culture of the school in countless ways and has become a dear friend to all Foothillers.
John Lawrence Colonghi - Class of 1965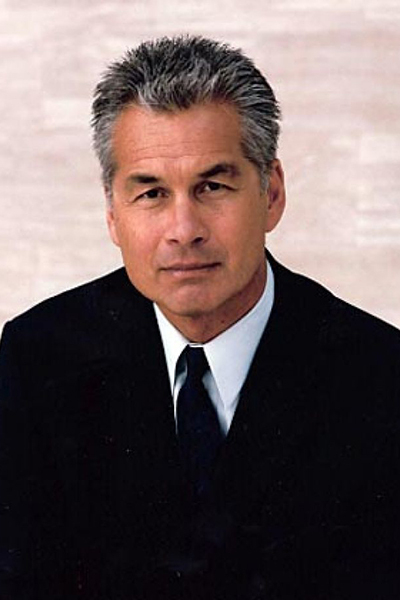 John Colognhi was a respected financial and public affairs consultant to American Indian tribes and a nationally acclaimed fund-raising executive.
In 1991, John joined the staff of the Washington D.C. Smithsonian Institution's nascent National Museum of the American Indian (NMAI) as director of external affairs and development and, eventually, director of its national capital campaign. It was largely through his efforts that the NMAI met the rigorous private fund-raising goal set by Congress before construction could begin on the institution's National Mall Museum, which opened to the public in September of 2004.
W. Richard West, the Museum's executive director, recalled John as "undaunted by the immense challenge he faced." West said that John "loved this place, believed in its mission, and brought an incredible array of the intangibles of personality to bear - sympathy, empathy, passion, humor, sometimes even tears - to his work."
Within the NMAI, there is an area dedicated to John's achievements with a plaque: "John L. Colonghi (Aleut/Inuit, 1947-2006), the Museum's first National Campaign Director, whose vigorous and energetic vision made possible the completion of our first Capital Campaign".
Colonghi brought a deep personal commitment to the task of building the National Museum of the American Indian. His mother, Natalie Bozeroff Colonghi, an Aleut/Inuit from St. Michael's, Alaska, instilled in him a powerful respect for native peoples, the preservation of their cultures, and the survival of their ways of life throughout the Hemisphere.
John also helped establish the Indian Studies Program at Eastern Washington University in Cheney, Washington, in the mid 1970s, and later served as Director of the school's Indian Studies Program for six years.
John Colonghi's heritage was the catalyst for a lifetime commitment to Native American affairs.
Brian Sipe - Class of 1967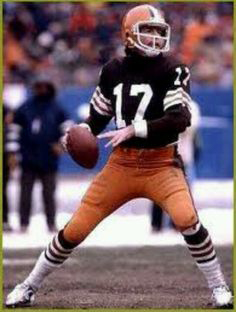 Brian Sipe was the youngest player on the 1961 Little League World Series Championship team from El Cajon. However, at Grossmont and at San Diego State, his talents turned to being a football quarterback. At San Diego State, coached by legendary Don Coryell, Brian set numerous passing records. The 1969 team went undefeated at 11-0 and won the Pasadena Bowl. From 1969-1971, he established himself as one of the greatest SDSU quarterbacks ever.
For twelve years, from 1972 to 1983, Brian played for the Cleveland Browns. In 1980, he led the National Football League in passing and was selected the league's Most Valuable Player after leading the Browns team, nicknamed the "Kardiac Kids", to a Central Division title. The team's "come from behind" ability at the last minute became legendary.
At one time, Brian held nearly every Cleveland Browns' passing record, including most career passing yardage (23,713), most passing yards in a season (4,132 in 1980), and most career passing touchdowns in one season (30). After playing in the U.S. Football League for two years in 1984-85, a shoulder injury ended his football career, but not his love of the game.
While working in real estate design and development, Brian Sipe became head football coach at Santa Fe Christian Schools from 2001 to 2008. Following that, Brian coached quarterbacks at San Diego State University from 2009 to 2014 before returning to custom home design. His advice to those who ask: "Live your life with a purpose and know who it comes from."
George "Woody" Clarke - Class of 1969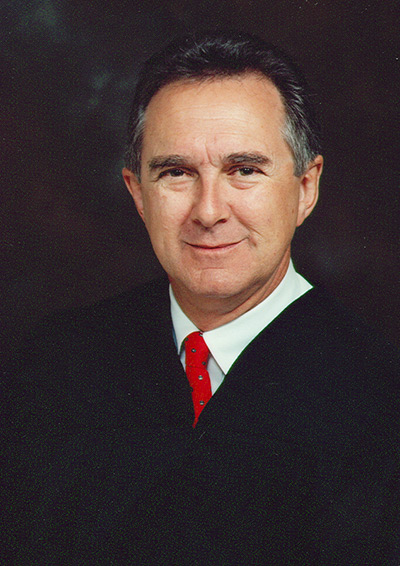 The 1969 El Recuerdo foreshadowed Woody Clarke's future achievements with Woody's choice of an inspirational quote: "New opinions are always suspected and usually opposed without any other reason but because they are not already common." With that thought as a guiding principle, Woody Clarke became a distinguished lawyer, prosecutor, and judge.
From 1982 until 2003, Woody Clarke served as a prosecutor in the San Diego County District Attorney's office. As a prosecutor "Mr. Clarke helped pioneer the introduction of DNA test results in court", praised former U.S. Attorney General Janet Reno in 2007, who in 1998 had appointed Mr. Clarke to serve on her National Commission on the Future of DNA Evidence. In 1995, Woody became the prosecution's DNA expert in the O.J. Simpson trial, a role that brought him national attention.
Later, Mr. Clarke designed and operated, at the request of then San Diego County District Attorney Paul Pfingst, the nation's first prosecutorial DNA testing program for prison inmates who had maintained their innocence and were convicted before local DNA tests became available in 1993. In 2003 the California District Attorneys Association named Woody Clarke the Outstanding Prosecutor of the Year.
Woody served as a San Diego Superior Court judge from 2003 until his untimely passing in 2012. Posthumously in 2013, the San Diego County Bar Association honored Judge Clarke as an "Outstanding Jurist". Those who knew Woody Clarke praised his kindness, his caring spirit, and his humility.
Connie Baer - Class of 1965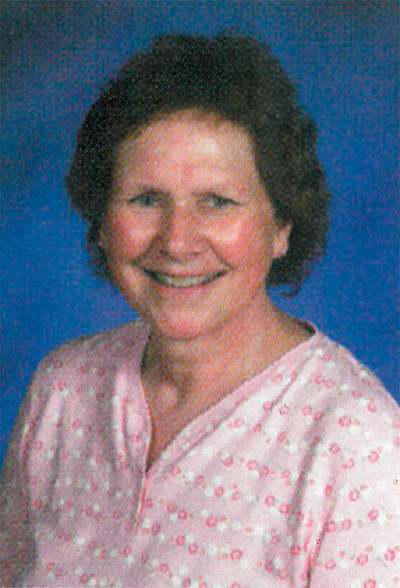 After graduating, Connie Baer returned to join her father in teaching at Grossmont in the 1970's, quickly developing a strong reputation for skill, professionalism, and dedication.
Connie taught English at Grossmont for most of her over thirty years in the historic "Old Main" building, providing a leadership that has left an indelible mark on thousands of students and teachers.
Connie continues to be a positive force on Grossmont's Campus, developing and directing the school's museum with her sister and fellow GHS graduate Lynn Baer.