Jim Nichols, Instrumental Music Teacher, 1959-1987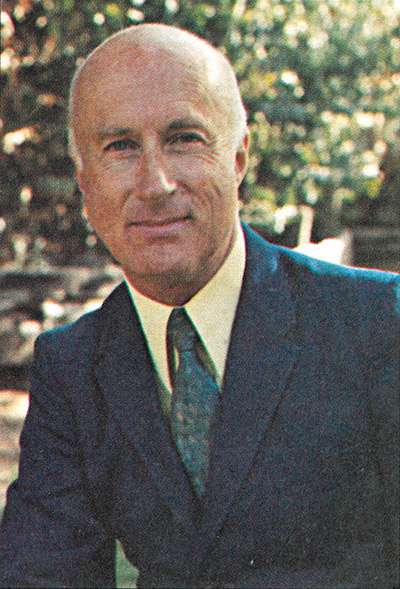 During his tenure at Grossmont High School, Jim Nichols established an incredible legacy of excellence. The California State Legislature twice commended Jim for his superior bands, a result of Jim's enthusiasm and dedication to instrumental music.
In 1967, Grossmont High's Blue and Gold Marching Band won first place out of 281 bands from 40 states in a National Holiday Contest sponsored by Disney. The National Champion band, with a total of 208 students in the band, drill team, and flag corps, performed in 1968 in two shows at the Miami Orange Bowl: the Fireworks Pageant and the NFL Playoff game at the Orange Bowl. At the All-Western Band Review at Long Beach, the largest competitive parade in the West, the band won the Mayor's Trophy in 1961.
During these years, the bands won 27 Parade and Field Show Sweepstakes, marched in the 1961 Rose Parade, the Hollywood Christmas Parade, 28 Mother Goose Parades. The bands were 11 times Corona, Chaffey, and Vista Tournament of Bands Sweepstakes winners. From 1968-1991, the GHS bands also appeared in 25 SD Charger halftime shows as well as 2 Pro-Bowls. The orchestra, concert and jazz bands received consistent superior ratings at yearly festivals.
In 1998, Jim Nichols was honored by the So. Cal. Band & Orch. Assn. with the Lifetime Gold Award and was the San Diego Youth Symphony's, as well as San Diego County's, Music Educator of the Year for his lifetime commitment to instrumental music.