GHS Clothing
GHS Established 1920 Hat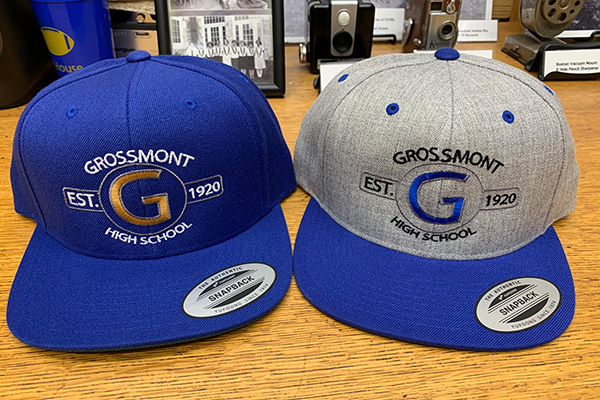 Thanks to alumnus Jerry Botts, Class of 1970, these classy looking hats are for available for $20. They are adjustable and just what you need! Jerry is donating them to the Museum!
Please specify either the gray or royal blue hat in an email at This email address is being protected from spambots. You need JavaScript enabled to view it.. or with your check.
Cost: $20 (plus $10 postage per hat)
Payment by check payable to GHS Educational Foundation; mail to:
GHS Museum, P.O. Box 1043
La Mesa, CA 91944
Or use the Order button below. Please include the postage cost for each hat for a total of $30 and email us your address at This email address is being protected from spambots. You need JavaScript enabled to view it..
---
Blue GHS Polo Shirt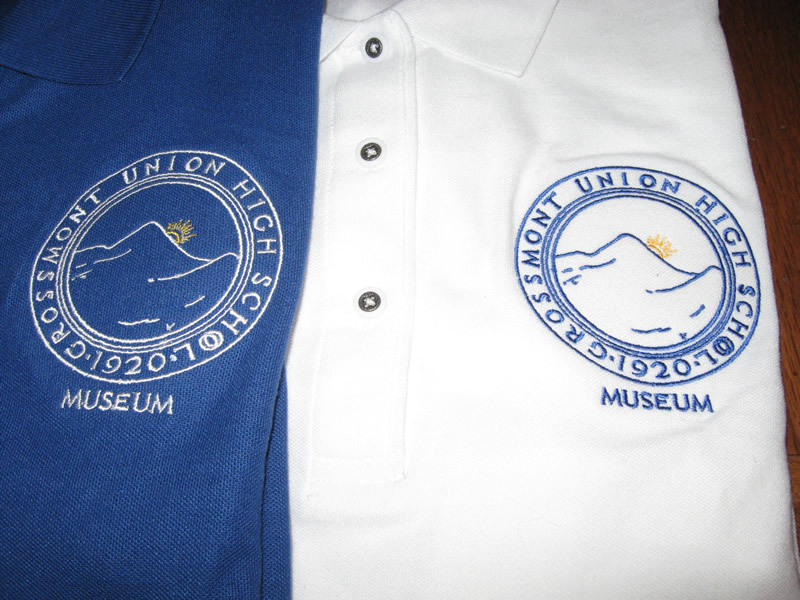 Payment by check payable to GHS Educational Foundation; mail to:
GHS Museum, P.O. Box 1043
La Mesa, CA 91944
Or use the Order button below. Please include the postage cost for each shirt ($10) for a total of $30 and email us your address at This email address is being protected from spambots. You need JavaScript enabled to view it..
---
Blue Crew Neck T-Shirt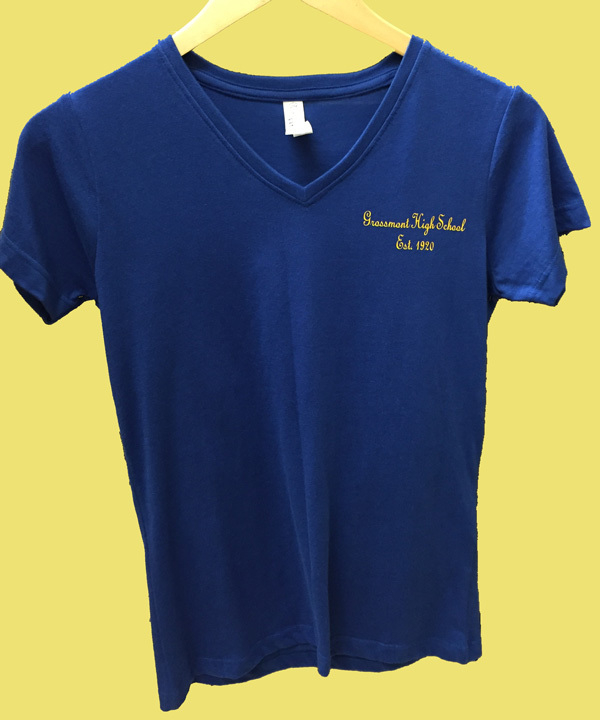 Royal Blue T shirt with the 1942 Clark Allen iconic drawing of the original Castle on the back. The front states Grossmont High School, Established 1920.
Payment by check payable to GHS Educational Foundation; mail to:
GHS Museum, P.O. Box 1043
La Mesa, CA 91944
Or use the Order button below. Please include the postage cost for each hat ($10) for a total of $20 and email us your address at This email address is being protected from spambots. You need JavaScript enabled to view it..