1970's Hall of Honor
Michele Marsh - Class of 1972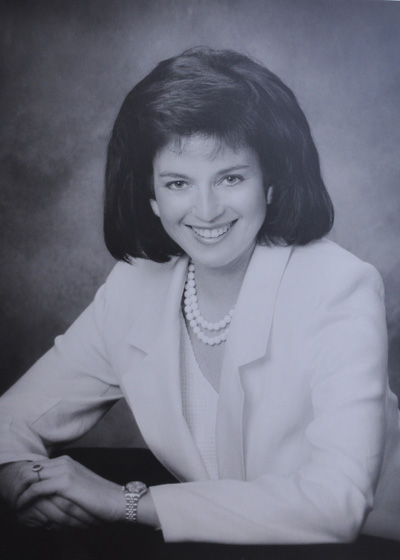 Michele Marsh graduated from Northwestern University in 1976 and immediately became a reporter/anchor for WABI-TV in Bangor, Maine. A job at KSAT-TV in San Antonio, Texas, followed.
In 1979, her meteoric rise carried her to New York City, where Michele made broadcasting history by becoming the youngest woman to co-anchor an 11 o'clock newscast at a network flagship station. She was 25 at the time. Michele's long career in New York spanned nearly a quarter of a century.
Michele was awarded 5 Emmys, both for reporting and anchoring the news. She worked 17 years at WCBS-TV and 7 years at WNBC-TV. Her many reporting assignments included the world travels of Pope John Paul II and the visits of Princess Diana to the U.S. Michele's television work also included a weekly adoption series that helped place dozens of physically and emotionally challenged kids in good homes.
Scott M. Lippman, M.D. - Class of 1973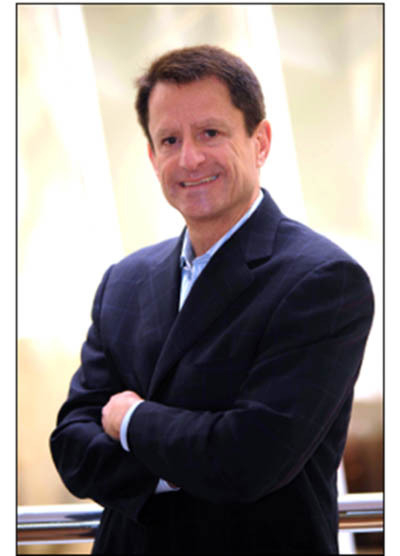 Scott M. Lippman, MD, is Director of the UC San Diego (School of Medicine) Moores NCI-designated Comprehensive Cancer Center; Distinguished Professor, Chugai Chair; Senior Associate Dean, Associate Vice Chancellor. Previously Dr. Lippman was the LeMaistre Distinguished Professor, Department Chair at MD Anderson Cancer Center (MDACC).
Dr. Lippman received his MD from The Johns Hopkins University School of Medicine; triple-board-certified (internal medicine, hematology, medical oncology); and was recognized in "Top Doctor" listings, U.S. News & World Report. His precancer genomics, immunity and interception research has been funded since 1990 as NCI principal investigator. Dr. Lippman has published (400 papers), e.g., in NEJM, JAMA, Lancet, PNAS, Nature and Cell family; Cecil Medicine and DeVita Cancer textbooks; and has been recognized by ACS, American Society of Clinical Oncology (ASCO), American Association for Cancer Research (AACR), MDACC and Stand Up To Cancer awards.
Dr. Lippman served on the FDA Oncologic Drugs Advisory Committee (ODAC), NCI Subcommittee A; chaired NIH Study Section, ASCO, AACR and NCI SWOG (SAB) committees; was elected to AACR, AACI, and NCCN Boards; and the prestigious physician-scientist society, Association of American Physicians (AAP), and National Academies Cancer Forum.
Julia Stewart - Class of 1973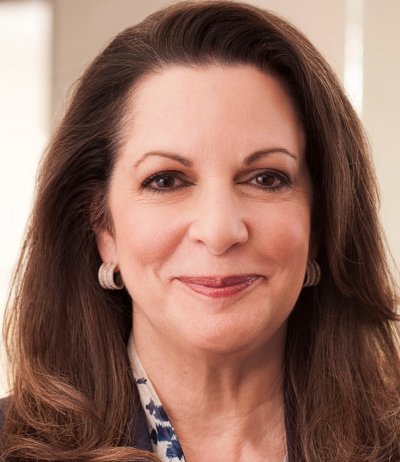 As a teenage food server at IHOP, Julia Stewart could not have foreseen the lifelong passion her first part time job would create.
In 2002, Ms. Stewart became the first female CEO of IHOP in its 54-year history and re-energized the company. During her tenure the company more than doubled their sales through a consumer and franchise-focused strategy. Prior to this, Ms. Stewart served as President of Applebee's and held key executive positions with Taco Bell, Burger King, Carl's Jr., and Black Angus/Cattle Company. Obviously, Ms. Stewart's success-oriented management style has been inspirational.
A 45-year veteran of the restaurant industry, Ms. Stewart currently serves as the Chairman and CEO of DineEquity, Inc., the world's largest full-service restaurant company. In 2007, she was instrumental in the creation of DineEquity through the merger of Applebee's and IHOP Restaurants. Today, DineEquity has over 3,600 locations and 200,000 team members including its franchise and restaurant employees.
Julia Stewart has used her CEO position to inspire other women to pursue leadership roles. She is a founding member of the Women's Foodservice Forum, an organization dedicated to the development and advancement of women in business.
James P. Zumwalt - Class of 1974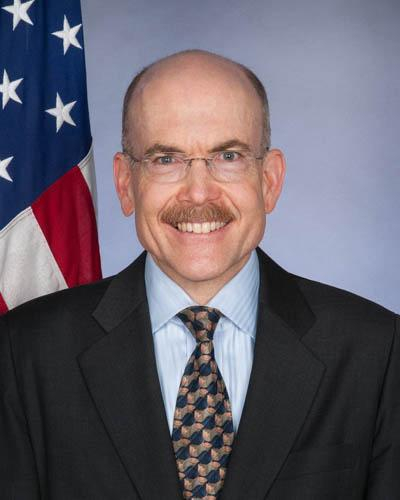 Jim represented the United States as a Foreign Service Officer in East Asia and Africa for 36 years. He served as the U.S. Ambassador to Senegal and Guinea Bissau from 2015 to 2017. He was Deputy Assistant Secretary of State for Japanese and Korean affairs from 2012-2014 and was U.S. Embassy Tokyo's Deputy Chief of Mission from 2008-2012. In that assignment he coordinated the U.S. government response to Japan's earthquake, tsunami and the Fukushima nuclear crisis.
Since 1981, Jim served in the Foreign Service in overseas assignments with a focus on international economics in Tokyo, Beijing, Kinshasa, Dakar, and Bissau. In Washington, D.C., Jim worked in the Bureau of Economic and Business Affairs and at the United States Trade Representative's Office. He also worked in the Bureau of East Asian and Pacific Affairs at the Japan, Korea, and Philippine desks where he helped coordinate U.S. policies on issues such as the departure of Ferdinand Marcos from the Philippines.
After graduating from Grossmont High School in 1974, Jim attended UC Berkeley receiving a Bachelors of Arts degree with a double major in History and Japanese in 1979. He obtained a master's degree in International Security Studies from the National War College in 1998. Jim speaks French and Japanese.
While attending Grossmont, Jim was active in the Speech Team and studied in Japan one year on the American Field Service program. Today, Jim reflects on his year abroad: "My AFS experience was life-changing. Living with a Japanese family and attending a Japanese high school for a year caused me to rethink my life goals. One result was that I vowed to work to build bridges between the United States and Japan." He did.
Dr. Ellen Ochoa - Class of 1975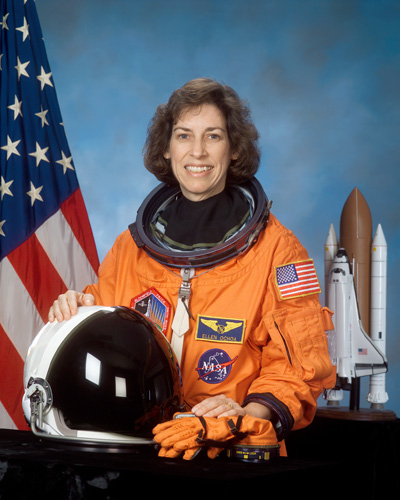 After graduating from Grossmont High School, Ellen Ochoa received her bachelor of science degree in physics from San Diego State University in 1980, going on to earn her master of science degree and doctorate in electrical engineering from Stanford.
A leader in optical research and development, Dr. Ochoa became an astronaut in 1991. Dr. Ochoa has logged over 40 days in space, on missions STS-56 (1993), STS-66 (1994), STS-96 (1999), and STS-110 (2002).
Since December 31, 2012, Dr. Ochoa has served as Director, Johnson Space Center, while her educational and professional leadership continues to be an inspiration for all Grossmont students.
Frederick W. "Rick" Sturckow - Class of 1978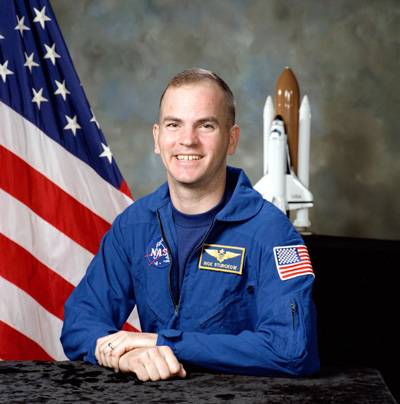 Grossmont has been honored to be the high school of several combat pilots—none is more revered than Marine test, Top Gun, and Desert Storm veteran, Rick Sturckow.
After completing thousands of flight hours in dozens of aircraft and receiving numerous service medals, Sturckow was selected by NASA in 1994. Sturckow has logged over 50 days in space on missions STS-88 (1998), STS-105 (2001), STS-117 (2007), and STS-128 (2009).
Colonel Sturckow retired from the United States Marine Corps while on board the International Space Station in September, 2009, after 25 years of active duty service.
Lora Cicalo - Class of 1979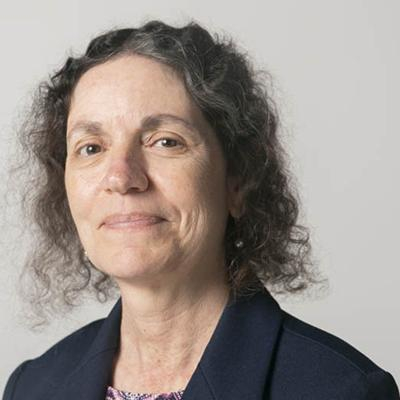 According the Foothill Echoes advisor Geoff Anderson, Lora Cicalo's enrollment in beginning journalism in her junior year led to her writing three persuasive opinion pieces which revealed her "passion for the subject": against boxing as a sport, which she described as, "the sweet science of bruising," for a "long overdue" Equal Rights Amendment, and another stating that a mandatory draft rule must include women to avoid being "discriminatory".
After graduation, Lora attended San Diego State University, graduating with a bachelor's degree in journalism and a master's degree in mass communications.
Lora began her newspaper career at The Daily Californian in East County; then in 1987, she joined the San Diego Tribune as a copy editor (prior to its merger with the San Diego Union), but quickly was promoted to higher-level positions at the Union-Tribune, including news editor, senior editor for news, managing editor/news, and managing editor. She served as project editor for the Union-Tribune's coverage of the bribery scandal involving Rep. Randy "Duke" Cunningham, which was awarded a Pulitzer Prize for national reporting.
In 2015, Lora was promoted to managing editor of the newspaper. Recently editor in chief Jeff Light stated, "Lora is an extraordinary journalist and one of the most admired people in our newsroom. She truly is a significant figure in the history of San Diego journalism."
Lora also is a part-time lecturer at her alma mater SDSU, teaching a course on management of media organizations, a subject she knows well after her 38 years in journalism.