Frederick W. "Rick" Sturckow - Class of 1978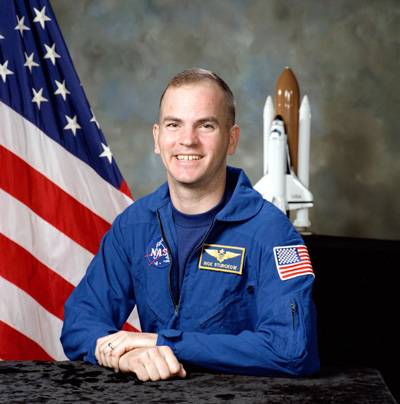 Grossmont has been honored to be the high school of several combat pilots—none is more revered than Marine test, Top Gun, and Desert Storm veteran, Rick Sturckow.
After completing thousands of flight hours in dozens of aircraft and receiving numerous service medals, Sturckow was selected by NASA in 1994. Sturckow has logged over 50 days in space on missions STS-88 (1998), STS-105 (2001), STS-117 (2007), and STS-128 (2009).
Colonel Sturckow retired from the United States Marine Corps while on board the International Space Station in September, 2009, after 25 years of active duty service.
Lora Cicalo - Class of 1979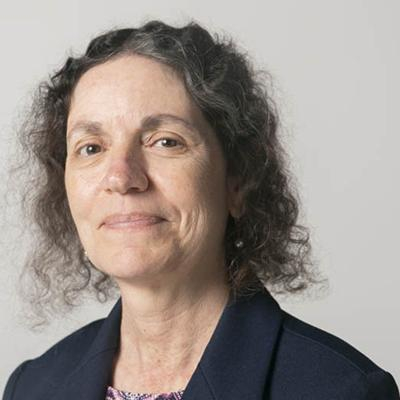 According the Foothill Echoes advisor Geoff Anderson, Lora Cicalo's enrollment in beginning journalism in her junior year led to her writing three persuasive opinion pieces which revealed her "passion for the subject": against boxing as a sport, which she described as, "the sweet science of bruising," for a "long overdue" Equal Rights Amendment, and another stating that a mandatory draft rule must include women to avoid being "discriminatory".
After graduation, Lora attended San Diego State University, graduating with a bachelor's degree in journalism and a master's degree in mass communications.
Lora began her newspaper career at The Daily Californian in East County; then in 1987, she joined the San Diego Tribune as a copy editor (prior to its merger with the San Diego Union), but quickly was promoted to higher-level positions at the Union-Tribune, including news editor, senior editor for news, managing editor/news, and managing editor. She served as project editor for the Union-Tribune's coverage of the bribery scandal involving Rep. Randy "Duke" Cunningham, which was awarded a Pulitzer Prize for national reporting.
In 2015, Lora was promoted to managing editor of the newspaper. Recently editor in chief Jeff Light stated, "Lora is an extraordinary journalist and one of the most admired people in our newsroom. She truly is a significant figure in the history of San Diego journalism."
Lora also is a part-time lecturer at her alma mater SDSU, teaching a course on management of media organizations, a subject she knows well after her 38 years in journalism.