GHS 95th Anniversary Program
Please consider ordering the 16-page GHS 95th Anniversary Program for $5. You'll love it!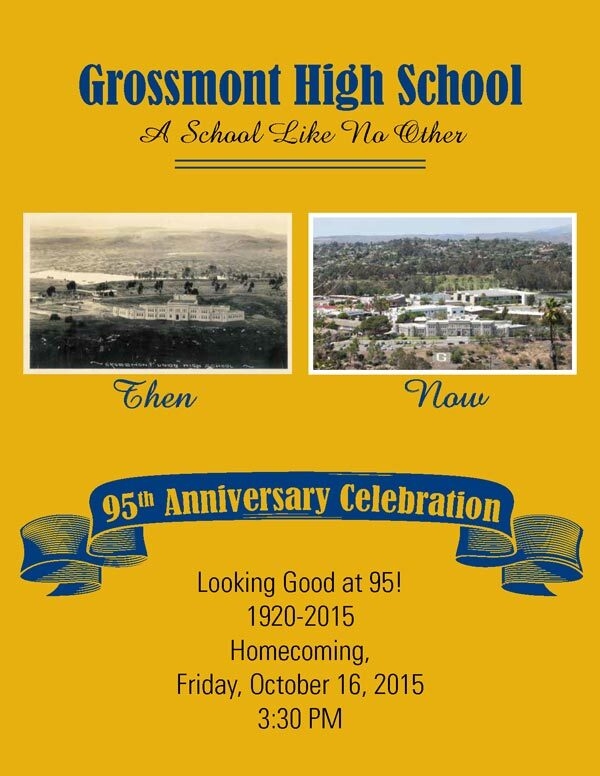 The program provides a photographic and written journey through ten decades as well as a celebration of the new buildings at Grossmont, a list of the historic signs, plaques, and benches sponsored by our alumni and staff, and more! A list of the sponsors of the 95th Anniversary Celebration appears on page 16 of the program. (include additional $5 mailing) This email address is being protected from spambots. You need JavaScript enabled to view it.
Also, we have available for $5 a limited number of the 24-page 90th Anniversary program, filled with photographs and historic facts about Grossmont High School. Also, included is information about the new buildings on campus in 2010 as well as the Hall of Honor, the Class of 1916 Drinking Fountain, and more!
(include additional $5 mailing) This email address is being protected from spambots. You need JavaScript enabled to view it.