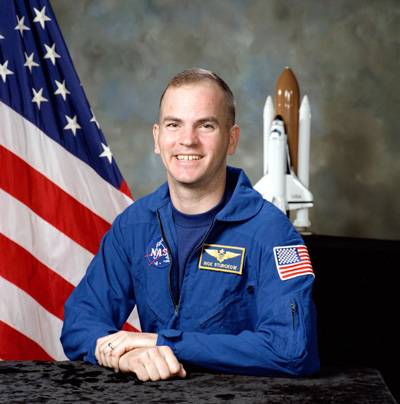 Grossmont has been honored to be the high school of several combat pilots—none is more revered than Marine test, Top Gun, and Desert Storm veteran, Rick Sturckow.
After completing thousands of flight hours in dozens of aircraft and receiving numerous service medals, Sturckow was selected by NASA in 1994. Sturckow has logged over 50 days in space on missions STS-88 (1998), STS-105 (2001), STS-117 (2007), and STS-128 (2009).
Colonel Sturckow retired from the United States Marine Corps while on board the International Space Station in September, 2009, after 25 years of active duty service.