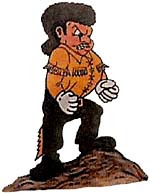 Grossmont High School 1970
Help us get our reunion playlist started! Select 3 songs to add to our playlist by 07/15/2020 at: http://sunsetmobilemusic.djintelligence.com/request/request.asp?ID=grossmont1970.
Please visit our Reunion Website: Grossmont High School 1970 Reunion Website: https://www.reunion-specialists.com/reunion2.php?reunion=884 for Registration, RSVP List, ticket and biography forms. Links are on the left hand side & bottom of the webpage.
Any Alumni who encounter difficulty online please contact Reunion Specialists at 760-721-0525 or email to This email address is being protected from spambots. You need JavaScript enabled to view it..
50 Year Reunion
Hilton San Diego Bayside Campus
2137 Pacific Hwy, San Diego, CA 92101
Saturday, August 15, 2020 ~ 6:00pm–11:00pm
California Cocktail Attire Suggested - Polished but not uptight, Trendy yet comfortable Buffet Dinner ~ No Host Cash Bar
We look forward to seeing you in August,
Your Grossmont High School 1970 Reunion Committee:
Fred Baranowski, Bill Lafleur, Barbara Roberts Keane, Marti Steele Kilby, Dick Thorn & Julia Yale Salinas